SOUTHSIDE MACHINE PERFORMANCE GM F-Body CAMARO Weld-In Subframe Connectors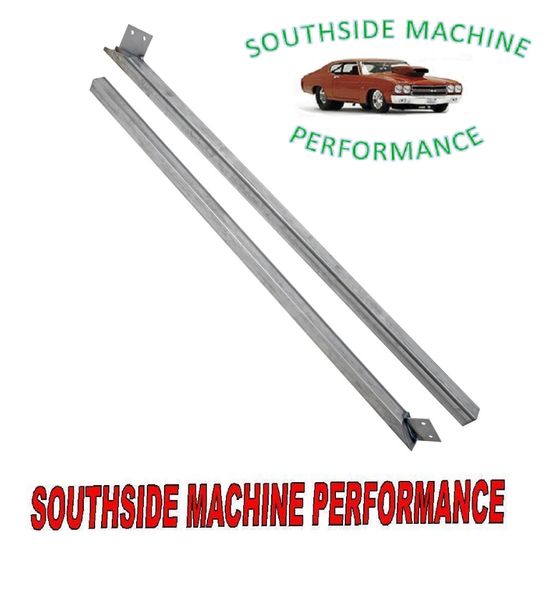 SOUTHSIDE MACHINE PERFORMANCE GM F-Body CAMARO Weld-In Subframe Connectors
WELD IN FRAME CONNECTOR FOR 1982-1992 CAMARO, FIREBIRD.
DESIGNED TO BE USED WITH OR WITHOUT OUR 2 BAR TRUCK ARM SYSTEM.
ELIMINATES BENDING, FLEXING AND CRACKING OF SPOT WELDED SHEET METAL PANELS ON THE UNIBODY.
TIES FRONT AND REAR SUB FRAMES TOGETHER.
LEGAL FOR ALL CLASSES OF RACING.
WELD IN CONNECTORS ARE SHIPPED IN BARE STEEL.
2" X 2" X .083" WALL TUBING.
REQUIRES FLOOR PAN MODIFICATION.
LADDER BARS NOT INCLUDED.
WILL NOT FIT CONVERTIBLE MODELS.