SCREW IN 4 Link Bar End w/ Poly Bushing DOM Tubing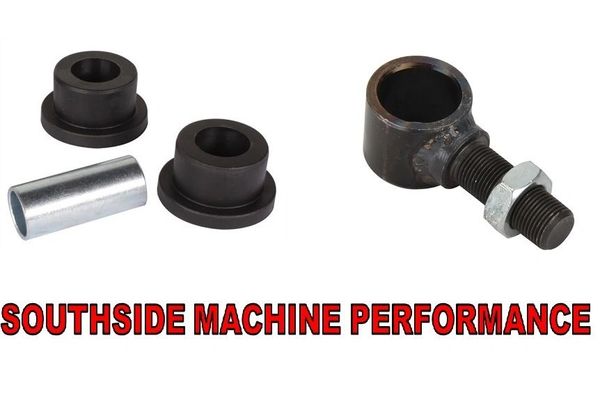 SCREW IN 4 Link Bar End w/ Poly Bushing DOM Tubing
FREE SHIPPING OVER $20
Default size will be 2-3/8" wide with 1/2" bolt sleeve if not specified at time of purchase!
These are custom built and we build what is purchased, so make sure you enter size before purchase.
Weld in bungs available.
Optional Chromoly adjuster makes the control arm adjustable on car. (see pic 2 and 3.) Finished arm (pic 4) is for reference only.
Widths are available between 1-3/4" through 3".
Choose from 1/2", 14MM,  5/8" and 3/4" I.D. sleeves.
Just get in touch with us so we know what you need. 
Perfect for the DIY person building their own control arms or 2, 3 or 4 link suspension systems.