A-LB SOUTHSIDE MACHINE PERFORMANCE A-BODY REAR LIFT BAR 1964-1972 WITH WELD ON BRACKETS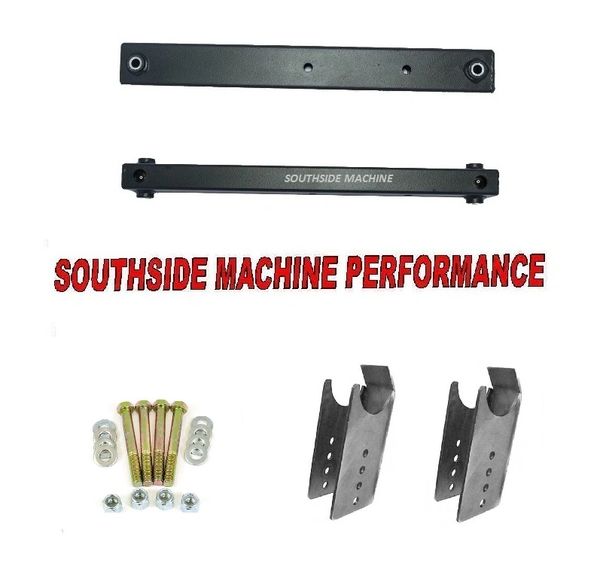 A-LB SOUTHSIDE MACHINE PERFORMANCE A-BODY REAR LIFT BAR 1964-1972 WITH WELD ON BRACKETS
WELDING AND FABRICATION SKILLS ARE NEEDED.
THE LIFT BAR BRACKETS MUST BE WELDED BY A PROFESSIONAL.
Utilizing axle torque to lift and load the chassis, these lift bars from Southside Machine Performance force the rear tires downward to transfer power to the pavement, for improved traction and a straight-line launch. Heavy-gauge steel tubing construction to prevent flex or bending, steel bushings for positive suspension control and durability, and grease fittings for ease of lubrication.
These are truly overkill! All grade 8 hardware is included. Made in USA!
FITS ALL GM-A BODIES 1964-1972