WELD ON 4 Link Bar End w/ Poly Bushing DOM Tubing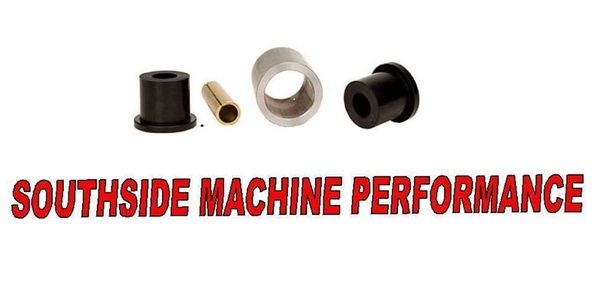 WELD ON 4 Link Bar End w/ Poly Bushing DOM Tubing
                                                                         FREE SHIPPING OVER $20 PURCHASE
Default size will be 2-3/8" wide with 1/2" bolt sleeve if not specified at time of purchase!
These are custom built and we build what is purchased, so make sure you enter size before purchase.
Pic 2 is for measuring reference only and not the part for sale in this listing.
Widths are available between 1-3/4" through 3".
Choose from 1/2", 14MM,  5/8" and 3/4" I.D. sleeves.
Just get in touch with uS so we know what you need.
Perfect for the DIY person building their own control arms or 2, 3 or 4 link suspension systems.