12BSU 12 Bolt swap Double Adjustable Upper Control Arms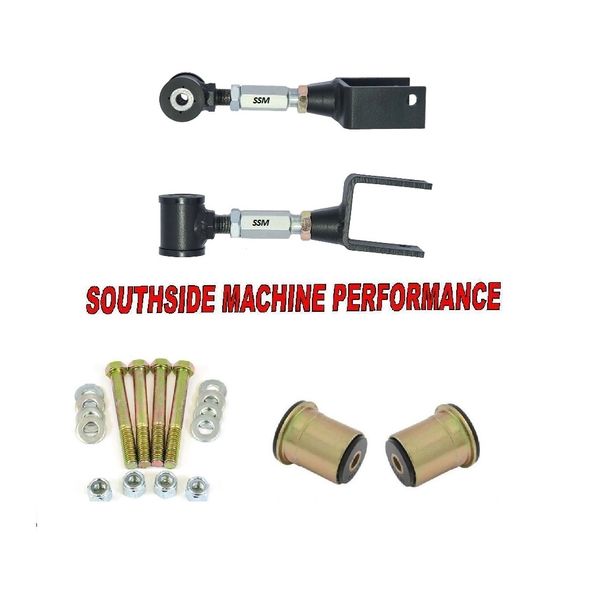 12BSU 12 Bolt swap Double Adjustable Upper Control Arms
These control arms from SSM Performance are designed to bolt a 1964-1972 GM A-Body 10-Bolt or 12-Bolt rear end into a 1978-1988 GM G-Body; this includes Monte Carlo, Malibu, El Camino, Regal, Grand National, Grand Prix and Cutlass. These upper control arms are built at the correct angle to attach to the G-Body chassis as well as the A-Body rear end "ears". These control arms are a must any time this swap is being completed. Using factory control arms will cause drastic rear end bind and incorrect driveline angle, this leads to traction lose, vibrations and unsafe handling. 

These control arms are supplied adjustable for easy on-car adjustability to set correct pinion angle and allow adjustment for installation if needed. Adjustments are made using an aircraft quality 4140 Chrome Moly heat treated adjuster and Poly bushings.

Grade 8 hardware is included. Made in the U.S.A.
78-87 Chevrolet El Camino
78-88 Chevrolet Monte Carlo
78-87 Buick Grand National
Photo is not actual product. Parts are specially built for the swap.